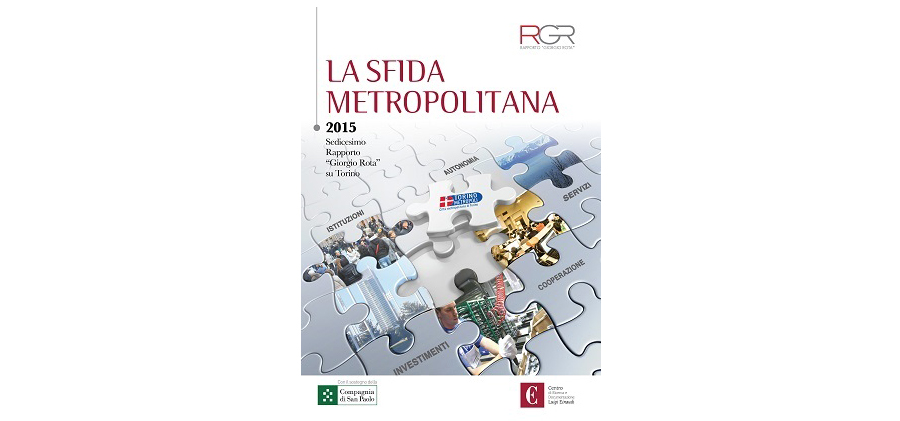 The Sixteenth Giorgio Rota Report, a project of the Luigi Einaudi Centre for Research and Documentation dedicated to the development and the future of the city, was presented in Turin on the 23rd of May 2015.
The Report in 2015 is dedicated to the capital of Piedmont and is titled "The metropolitan challenge".
In the presence of the authors, Silvia Crivello and Luca Staricco, the Report was discussed by Veronica Nicotra, General Secretary of the National Association of Italian Municipalities (ANCI), Franco Pizzetti, full professor of Constitutional right at University of Turin e Walter Vitali, Executive Director of Urban@it. Mr. Salvatore Carrubba, the president of Einaudi Centre, coordinated the debate and Mr. Piero Fassino, the Metropolitan Mayor of Turin, concluded it.
The Report can be downloaded from a dedicated website.
Also previous reports can be downloaded. The two reports processed in 2014, dedicated to Rome and Naples, are of particular interest.
More details: www.rapporto-rota.it